Blomeyer Health Fitness Center
At Blomeyer Health Fitness Center, we strive to improve your overall health and well-being. With our friendly, knowledgeable staff, reasonably priced membership, and various health enhancing opportunities. We can guarantee you will want to call Blomeyer your fitness home. Conveniently located on the 5th floor of the 1525 Emory Clinic, we offer fully equipped strength training, cardio, and group fitness areas.
Come start your journey to a healthier you!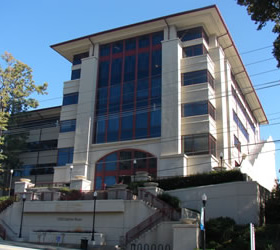 Blomeyer is Open!
We are happy to announce the fitness center has reopened.
Initially, the center is only available to Emory employees who have completed the clearance to return to campus and use the fitness facilities.
Your health and safety along with the health and safety of our staff are of the highest priority. 
These are our operational changes:
Reservation appointments to use the fitness center.
Limiting workout sessions to 60 minutes.
Reduced equipment availability for social distancing purposes.
Limited hours of operation for increased sanitization and cleaning of the facility.
Face masks are required and must be worn at all times while in the facility. 
The restrooms will be open with a limited number of showers available at this time.
For a complete list of modifications, please visit our FAQ's.
---
Clearance Rules for Fitness Facilities:
Emory University has established a comprehensive clearance process for faculty/staff who plan to be on the Atlanta and Oxford campuses this summer. These guidelines will help our community stay safe as we access campus during the COVID-19 pandemic. Emory has prepared an onboarding clearance process for all faculty/staff  to complete PRIOR to coming to campus. (Click Here).
---
How to Activate Your Blomeyer Membership
To activate your Blomeyer Health Fitness Center membership, you must come in person and sign an updated or new member agreement. If you wish to work out the same day, you must reserve a workout time. Please arrive 15 minutes before your scheduled workout time to complete the member agreement. All members who sign-up in July will receive the month of July for FREE!
Click here to review the reservation process.
Click here to reserve your workout time.
Contact the Blomeyer Health Fitness Center
Fall Hours
Monday, Tuesday, Thursday: 11 a.m. - 7 p.m.
Wednesday, Friday: 6 a.m. - 3 p.m.