Celebrating Milestones
Emory University celebrates more than 200 staff members for achieving service award milestones in 2021 -- those reaching 25, 30, 35, 40, 45, and 50 years of service.
Upon reaching their milestones, some of this year's honorees reflect on their own unique journeys.
Celebrating 40 Years
Lynne Morelock-Roy, Division Administrator, Division of Animal Resources, School of Medicine
"I've worked with the Division of Animal Resources (previously the Office of the University Veterinarian) from the time I was an Emory College student, starting in 1977….The years have provided me time to view and participate in the growth of Emory's biomedical research, participate in activities across the University in many roles: as student, student leader, alumna, staff member and new manager/leader, parent, employee representative, and even mom to an Emory alumna."
Read Lynne's Story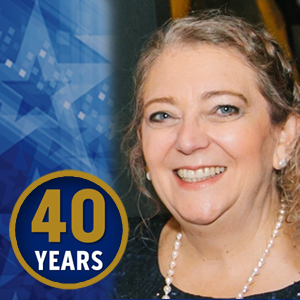 Celebrating 30 Years
Tammy Morton Camfield, Senior Director of Alumni Engagement, Advancement and Alumni Engagement
"I have loved seeing the Oxford campus change, grow and develop with the help of Emory University's support. The facilities are amazing with all the many new and renovated buildings. The diversity of the student population, faculty and staff has also grown both at Oxford and the University which only enhances everyone's experience. It is what makes Emory so great. I also say that Oxford is a "mecca" where good people are drawn to and they leave here to make the world a better place."
Read Tammy's Story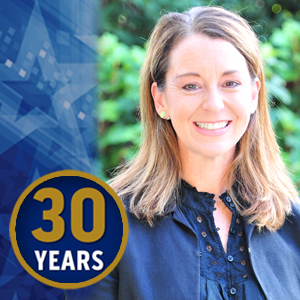 Dawn Francis-Chewning, Education Analyst III (Outreach Coordinator), Student Digital Life, Emory University Libraries
"I enjoy so much of what Emory has to offer, in the past as well as now! The Festival of 9 Lessons and Carols then and now resounds as an Emory tradition. I am grateful for my professors 'back in the day,' including the two I never had classes with but met in the basement of what was then the Sociology building where the 'museum' at the time was housed. They were so delighted to have a young student wander in, and I was so taken by their passion; something I too had with History!"
Read Dawn's Story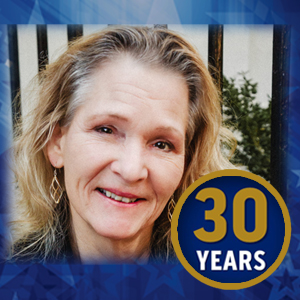 Renee Wilder, Immunizations Compliance Coordinator, Student Health Services, Campus Life
"I started as a temp secretary at the Emory Clinic in 1985 and moved to a full-time position at Emory University Hospital in 1990 to work in the Histocompatibility lab and then went to Yerkes in the Environmental Health & Safety Office. I now work in Student Health Services as an Immunization Compliance Coordinator."
Read Renee's Story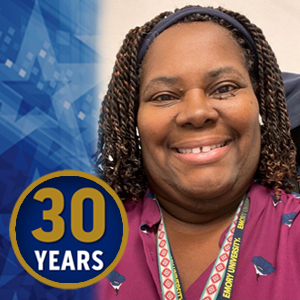 2021 Service Award Honorees
---
The 2021 Service Awards Program highlights all of our 2021 honorees and provides a snapshot of events that occurred during our honorees' time at Emory.
You can also download an Excel file of the complete honoree list. Use this sortable list to create your own materials to recognize honorees from your school/division.