Celebrating Milestones
Emory University celebrates more than 175 staff members for achieving service award milestones in 2023 — those reaching 25, 30, 35, 40, and 45 years of service.
Upon reaching their milestones, some of this year's honorees reflect on their own unique journeys.
Celebrating 45 Years
Joe Moon, Dean of Campus Life, Oxford College
"Oddly, I am a person who enjoys change, and Emory and Oxford, both, have grown and changed so much that I have always felt challenged with something new to learn. "
Read Joe's Story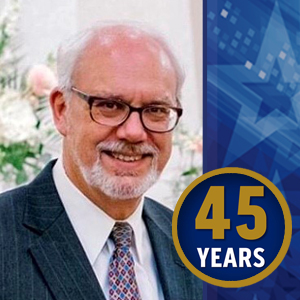 Craig T. Watson, Director, Clery Act Compliance, Campus Services
"I've been blessed to work with many wonderful people during the past 45 years and I will always cherish those relationships."
Read Craig's Story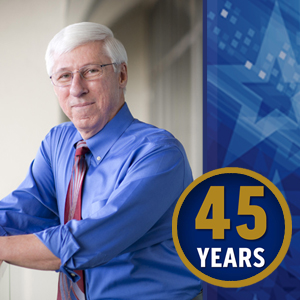 Celebrating 40 Years
Victor Jackson, Manager, Facilities, Campus Services
"Going to Staff Fest, playing softball and games at the Campus Services Picnic, and the Christmas Parties have been my [favorite memories]."
Read Victor's Story